As a freelancer, cash flow is often a feast or famine situation, especially when you are first starting out. Employing strategies to level out those peaks and valleys is essential. Here are some lessons I have learned along the way and tips I've picked up from others to help you make more money as a freelancer.
Evaluate Your Hourly Rate
Are you charging enough for your time? Yeah, I'm talking to you. We women are hilarious. We are furious about pay inequality in the workplace, but as freelancers we are quite notorious for undervaluing our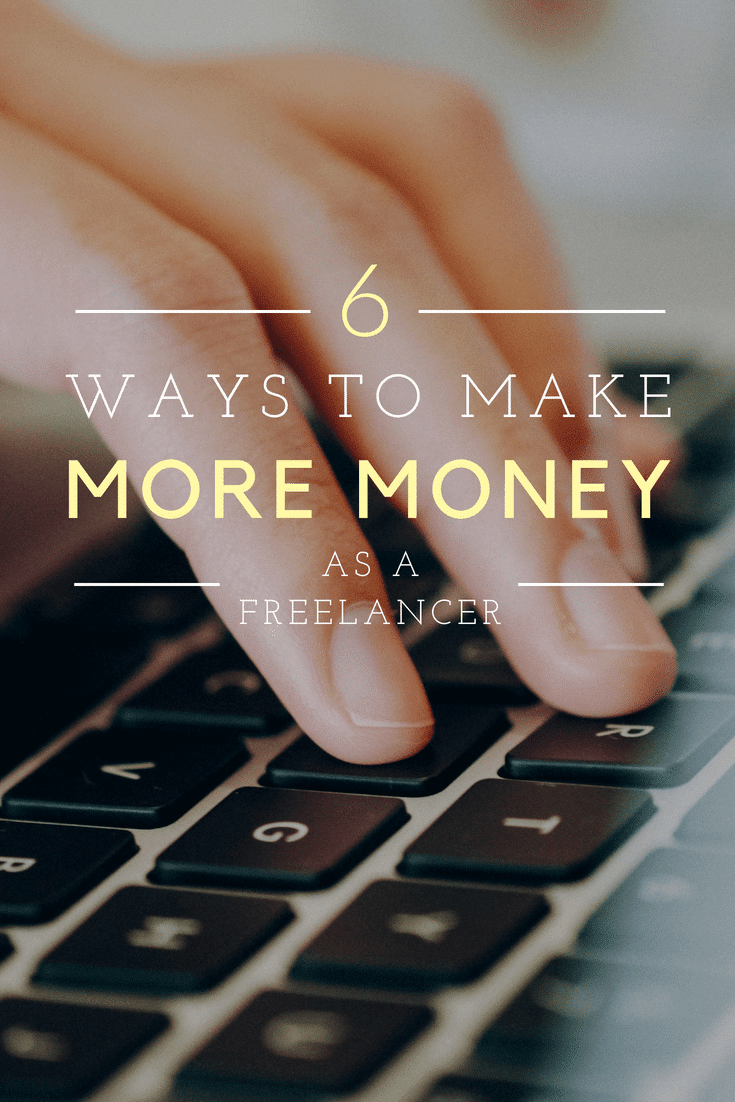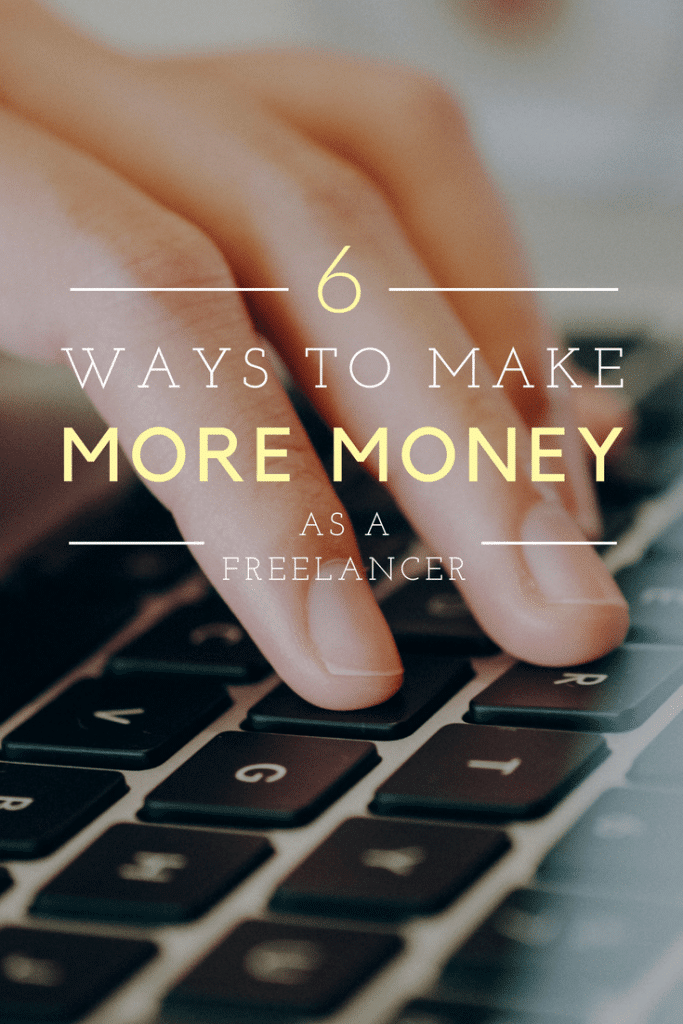 services. If you want to make more money as a freelancer, I have two words for you…stop it! You're in charge, get paid for what your talent and experience are worth.
Your freelance hourly rate needs to be within the range of what others are doing in your industry and perhaps your locale, but remember that it is uniquely yours. Do a little research on freelance rates. Also, take your experience and talent into account. Then set your rate and start earning what you deserve.
Make More Money As A Freelancer By Giving Yourself A Raise
Maybe you're happy with your hourly rate. Great! But are you bumping it up on an annual basis?
Generally speaking, when you are working for someone else and you are doing a good job, if the company is in good financial standing, you're probably going to get a merit increase on annual basis. Why aren't you treating yourself the same way? Consider giving yourself at least a cost of living (2%) increase on an annual basis.
Limit Face-To-Face Meetings
This was one of the best pieces of advice I received from a friend who is freelance website developer. If communication on a project can be done on the phone or through email, do it that way.
When you are juggling multiple clients and projects you need to be efficient with your time. Face-to-face meetings are sometimes a necessity, but they can also be a time-suck.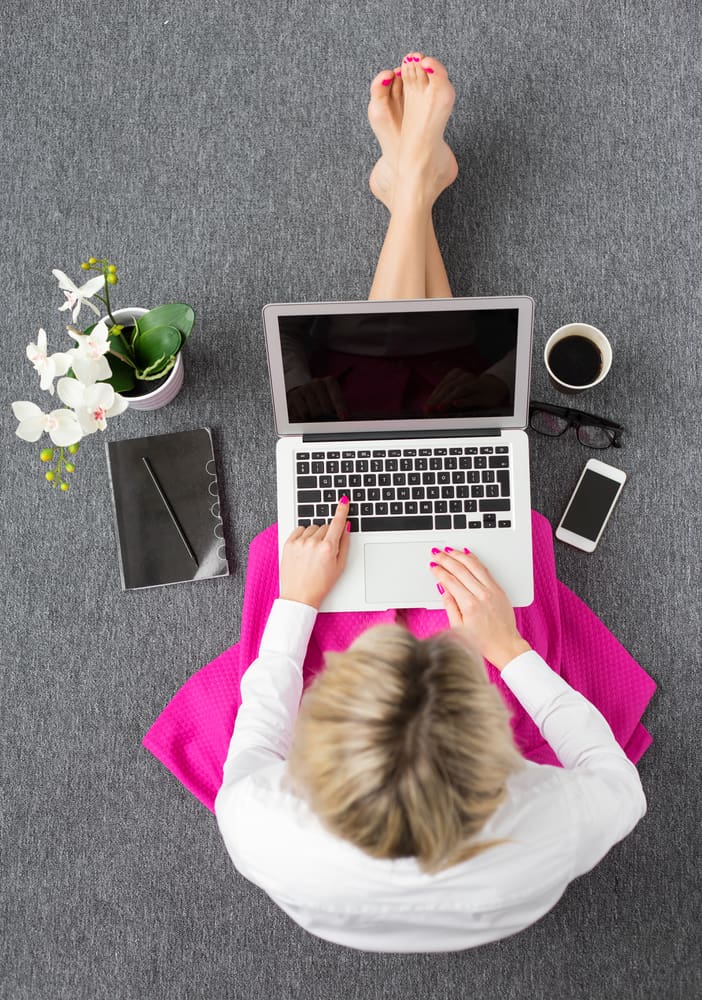 Even if you are being paid to be there (and you should be), meetings can interrupt your momentum and decrease your productivity for the day. Less productivity means fewer billable hours and less folding money for you.
Advertise
20 years ago, advertising for a freelance business would have been a luxury that few could afford. Social media has changed that. With social ads, you can cast a wide net to reach potential clients worldwide or hyper-target your message to a specific locale or industry. And, you can invest less money in the effort than you spent for that fajita bowl you had for lunch.
Diversify Your Services
Not everyone who needs your help can afford to hire you. But maybe there's something you can offer to that audience that will be a win-win for you and them. If you want to make more money as a freelancer, you should give it some thought.
For a freelance website designer that might mean you offer some templates at a low price point. For a freelance writer or marketing consultant, you might offer an affordable webinar with blogging or social media tips.
One of my clients, a freelance HR consultant, offers an employee handbook as a base level service. Because it is template-based, she is able to quickly and easily customize it for her clients at an affordable rate. They get something they need. She gets paid. Everyone is happy.
Stay In Touch
Many of my clients are "one and done," meaning they contract me for a single project, and they may never need my services again. But even when there is no plan for a future project, I stay in touch.
Staying in touch keeps you top of mind and makes them more likely to call you when another project comes up or refer you business when they encounter someone who could use your help.
Don't be a pest, just check in once in a while with a friendly email or a call. Consider it light networking.
Just last month, I reached out to a client that I worked with last year, asking if I would see him at an upcoming industry conference. As it turned out, he was not attending the conference, but he called a week later with a small project for me. Cha-ching!
---
Related: Change One Thing To Make Business Networking Pay Off
SaveSave
SaveSave