Hello and welcome.
We're the women behind Wobizzle.com.
Wobizzle.com is intended to serve as a source of information, insight and community for women who own or aspire to own their own businesses.
Female entrepreneurship is on a rapid rise. We want to help fuel that growth. It's a fact that we think differently than men. We often lean on our intuition and when making decisions we tend to use both sides of our brains. We combine creativity and analysis to guide our direction.
That's why wobizzle.com is here. We want to create an online resource customized to the needs of the female entrepreneur. Our goal is to create an environment where women can learn from one another, where they aren't afraid to show enthusiasm and are comfortable asking questions. We want to be a catalyst that inspires women to pursue their dreams of business ownership and promotes women helping other women to reach their goals.
We aspire to be the go-to resource for information, insight and community for female entrepreneurs. To reach our goals, we need your help! We want to build this website around you and your needs. So, give us your feedback! Tell us what you would like to see more of. Tell us what we can be doing better. If we're doing something right, we would love to hear about that too.
---
About Michelle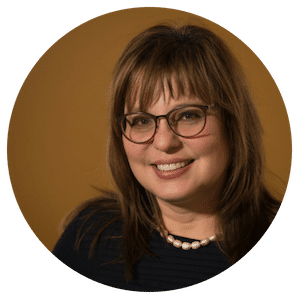 Hi, I'm Michelle West, chief community builder for Wobizzle.com. I am a former television news producer turned marketing professional, and now business owner. I have always been fascinated by the drive and resilience of entrepreneurs and greatly inspired by the women I know who own businesses.
I started Wobizzle.com as a fun side project in 2009 while working as vice president of communications for the Springfield Area Chamber of Commerce. It was a way for me to connect female entrepreneurs in my city and to tell their inspiring stories of starting and running their businesses. But, quickly website visitors started coming in from all over the country and the world.
I put the site on hold in 2012, when I launched my own business, Chamber Speak, which provides marketing and communications support for chambers of commerce and small to medium-sized businesses.
In 2017, I re-launched Wobizzle.com with the help of Wobizzle's Chief Engagement Officer, Melissa Miller Young. I am thrilled to have a partner on the project that is as enthusiastic about women's entrepreneurship as I am.
Our vision for Wobizzle.com is that it be a place where female business owners and women who are still dreaming of starting a business can connect, share their challenges and advice, find inspiration and community, and learn something new to help them be more successful.
About Melissa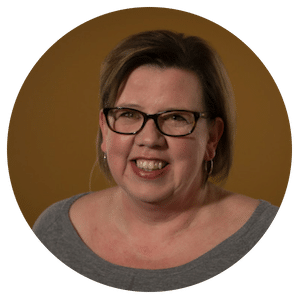 Hi, I'm Melissa Miller Young, chief engagement officer for Wobizzle. I've worked as a professional freelance writer for more than 20 years, and have built a successful business that has both supported and fulfilled me in that time. I'm not alone in my endeavors, and I have actively worked to celebrate and support other female business owners along the way.
I have always been energized and inspired by the entrepreneurial women I have met and worked with, and through many of them, I have I have learned some incredible lessons that have helped me grow personally and professionally. From the determined entrepreneur charting her path, to the savvy CEO, women just do business differently, and I love to be a part of that.
That's why I was so excited when Michelle asked me to join her at Wobizzle. She too has been greatly influenced by women who start and run their own businesses, and has made it a point to share their stories, and celebrate their successes. It's an honor and a privilege to be part of something that I believe in so passionately.
I look forward to working with her, and getting to know many of you, as we build a place where female business owners and women who are still dreaming of starting their own business can connect, share, find inspiration, and create a strong community.