Virtually every type of business can benefit from email marketing. Email marketing can help you connect with customers to stay top of mind and help you build long-term relationships with members of your target audience. It's also an easy and affordable way to market a business. Here are some tips to get started.
Build Your Email List
Your email list is one of the most important assets you have.  A high-quality list is worth its weight in gold. When you first get started with email marketing, it's normal to have a smaller list, or no list at all. The most effective way to start building your list is simply to ask.
Whether it's over the phone, in person, or online, tell customers about your email communications and ask if you can add them to your list. If you have a physical store, put out a sign-up sheet in a prominent place, like right by your register. If your business is internet-based, send customers a follow-up email after an order and ask if they want to join your list. Include a Join My Mailing List "tag" on your website and Facebook page. If you have employees who interact with customers, be sure to train them to ask as well.
Embrace the Soft Sell
Marketing today isn't about promotions – it's all about engagement. Email marketing is a great way to communicate with current and prospective customers.  The key is to keep the "sell, sell, sell" mentality to a minimum. Instead, give subscribers information they can use.
For instance, restaurants could share a few of their favorite recipes with their fans. A boutique could offer unique gift ideas. Accountants can share tax tips. Nonprofits can add content that goes beyond a plea for donations, and instead, brings their mission statement to life.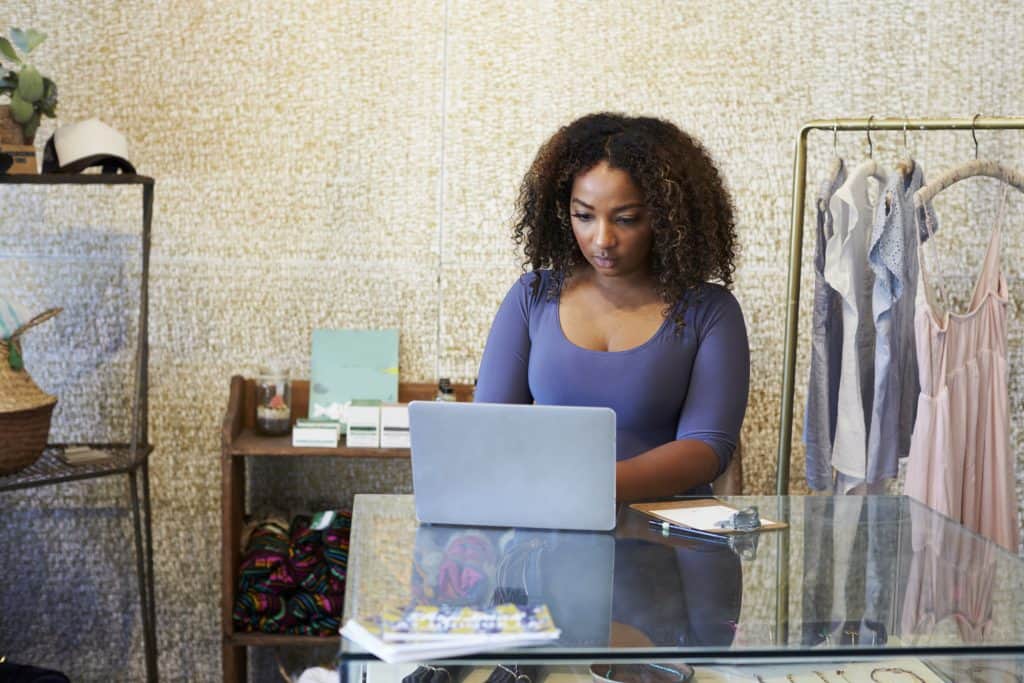 If you provide valuable, relevant content, your subscribers will open and read your emails. And as an added bonus, they will also share them with their friends. Include social sharing buttons within your email to make it easy for customers to share your content with their contacts.
Be Consistent With Your Email Outreach
Consistency is important, but often small business owners can't keep up because they have so many other things on their to-do lists.
This is where email marketing services like Constant Contact, MailChimp and others can help. The beauty of using an email marketing service provider is that you can develop content ahead of time. Create your content when you have time and schedule your emails to go out whenever you want.
The frequency and timing of your communications will be different for every business. By testing alternatives and monitoring your subscriber feedback and unsubscribes, you can establish the frequency and timing that is right for your audience.
Once you have established a schedule, adhere to it. Keep in mind that communicating too infrequently can be just as bad as communicating too often. If you wait too long to reach out to your audience, your list and the permission you fought so hard to obtain can become stale.
Develop an editorial plan so you don't have to struggle to find topics to cover each month. Take a look at your calendar to decide what information to communicate and when.
Keep Your Emails as Short as Possible
You want to be respectful of your subscribers' time. Consider providing "teasers" in your email and linking back to your web site or blog, where people can find more information or finish reading your content.
Remember, while balancing the right amount of content is important, what really matters is that you are offering value. Understand what your audience wants to hear about so that you can deliver content that is meaningful and relevant. Consider conducting a brief survey of your newsletter subscribers to understand what they'd like to hear about in your newsletters and how much of it they'd like to see. If you are using an email marketing service provider, use the open and click rate data from previous email newsletters to determine what your readers are most interested in.
Combine Email Marketing With Social Media to Reach More Customers
Consider social media the able assistant to your email marketing efforts.  Combining email marketing with social media marketing can provide a substantial "lift" in your results. Email delivers your message. Social media extends your reach.
Using the two channels together can be as simple as sharing a link to your email newsletter across your social channels. You could also add "Like" and "Tweet" buttons inside the email body. Your audience will share your message as long as you provide solid content and make it easy for them to share.