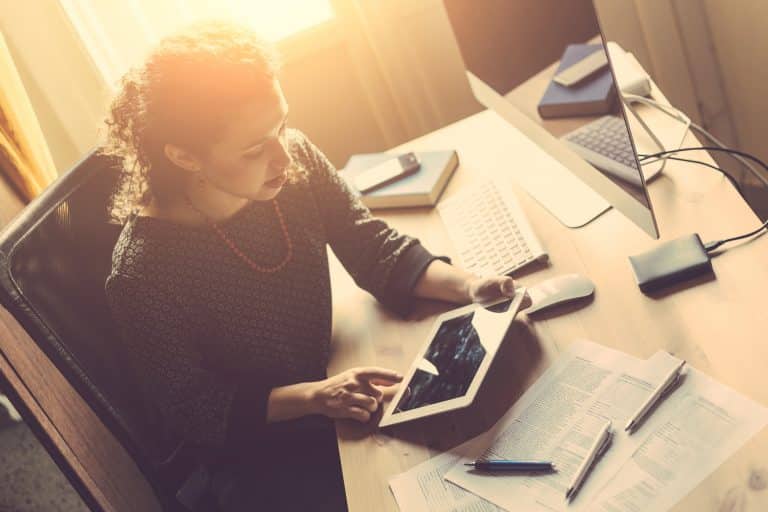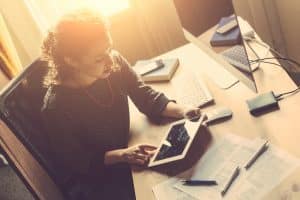 Where do you office? If you're like a number of Americans (myself included), you are working from home. Home is where the heart is and when it comes to building a business, it can also be a low-cost place to launch. Whether it's a corner of the kitchen table or a spare bedroom, there's really no better place to get your ideas on paper, and name out to prospective clients or customers.
According to The State of the Remote Job Marketplace report, there are now 3.9 million Americans or 2.9% of the total US workforce who are working from home at least half the time.This number represents a 115 percent increase from 2005 when this group included only 1.8 million. The report not only looked at the growing pool of freelancers and budding entrepreneurs, but also remote workers for a number of small businesses and large corporations. In fact, researchers suggest that the entire labor force ecosystem is being influenced by remote/freelance workers.
Making Working From Home Work For You
Discipline – The first thing you need to keep in mind when deciding to work at home is that it takes discipline. Trust me. When people find out that I work at home the first thing they ask me is how I get anything done. My answer is always the same, I like living IN a house, so I work every day so I can pay for said house. It's just like punching the clock for anyone else – you have to have starting times AND ending times, and you have focus in between.
Boundaries – While you may feel disciplined to do the work in front of you, if you make the jump to full-time working from home, your friends and family will treat you like you're on a permanent vacation. They will call, or even stop by, and have questions, requests, or invitations for a fun filled day. The boundaries have to be set, and you have to define working hours and the expectations you not only have for yourself, but for those around you.
Schedule Wisely – Sure, you can still meet a friend for lunch on occasion, but anything beyond that should be handled just like it would if you were still punching a clock. It's also a good idea to schedule any non-work-related appointments (i.e. doctor, dentist or vet appointments) for the early morning or late afternoon, to prevent lost time and productivity. Every client or customer appointment should be stacked. Personally, I pick a day each week and do my very best to schedule any and all work and non-work-related appointments on that day.
Support – When you're working from home it's important to build a community, just like you used to have at the office, there are thousands of other women, just like you, who are building their dreams from the spare bedroom. Find them, connect with them, and shoot them a text, or a phone call. Whether it's a quick chat or a monthly meetup for a glass of wine, having a community of like-minded women will help you stay focused and on track.
Take Care of Yourself – Believe it or not, it's a good idea to get dressed and show up at your home office desk. Getting dressed reminds everyone, especially you, that you are actually working. It's also important to get up and get moving. Set a timer and step away from your desk and walk around. When you're working at home, you no longer have a parking lot to navigate, an office to move through, or copiers down the hall. The walk between your coffee pot and your desk is not enough.
While working at home can be a struggle at first, once you get into your rhythm there's nothing like it. You have freedom, flexibility, autonomy, and you don't have to ask for anyone's permission to take a break and walk your dog.
---
Related: Battling The Home-Based Business Blues
SaveSave
SaveSave
SaveSave
SaveSave
Save