Gone are the days of business as usual.  Welcome to a new era of a constant and rapidly changing business landscape. To keep your business competitive,  you must be prepared to innovate and roll with change.
Laura McCaskill owns two successful businesses, Medavera and The Medical Package.  She has also served as a counselor with SCORE, a nonprofit association dedicated to educating entrepreneurs and helping small businesses start, grow, and succeed.   Laura says business is changing so rapidly that it is critical for business owners to spend time thinking about where their businesses are headed and how they will adapt to increased competition and other changes in the marketplace.
"If you don't you will miss something that is crucial to your growth," she says.  And perhaps even your survival. "The world is flat," Laura warns. "And there is somebody ready to take business from you."
That said, when you are caught up in your business' day-to-day operations, it can be difficult to think about the big picture and to take time away to plan for the future. Here are some tips to help you take those first steps to keep your business competitive.
Plan Early And Often To Keep Your Business Competitive.
Start now.  If you wait until your competition has seized your territory, it's too late.  And while the beginning of a new year can be an inspirational time for goal setting, Laura suggests re-visiting your plan at regular intervals to tweak as needed to make sure you remain competitive.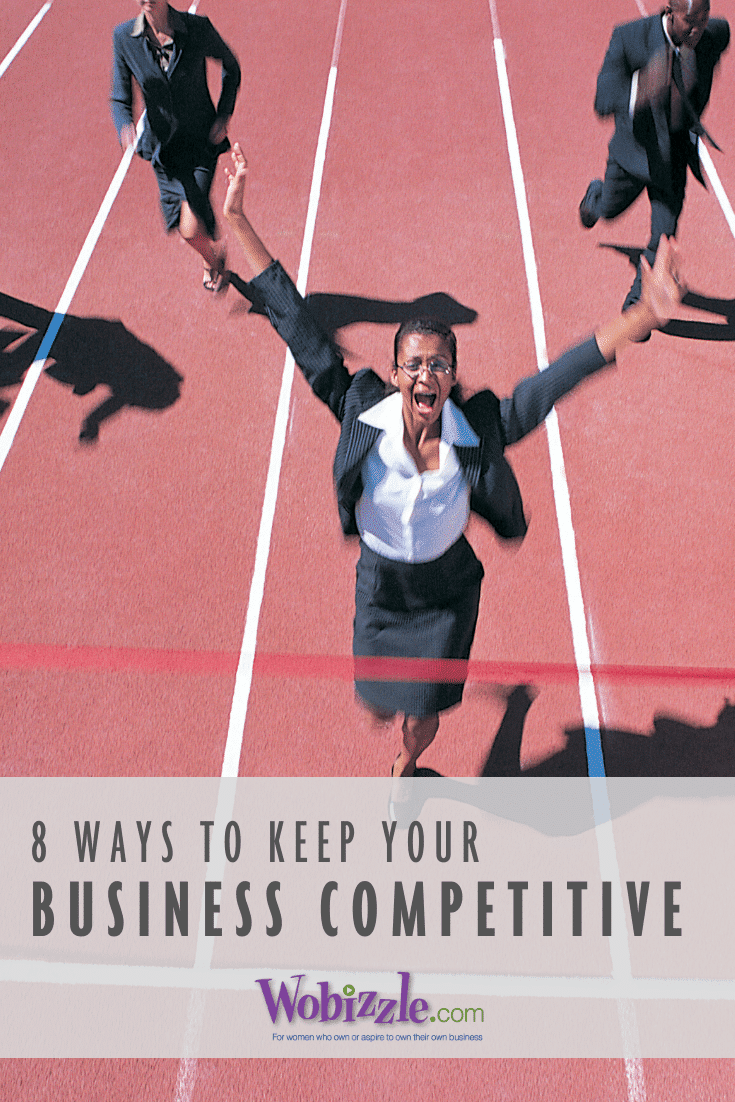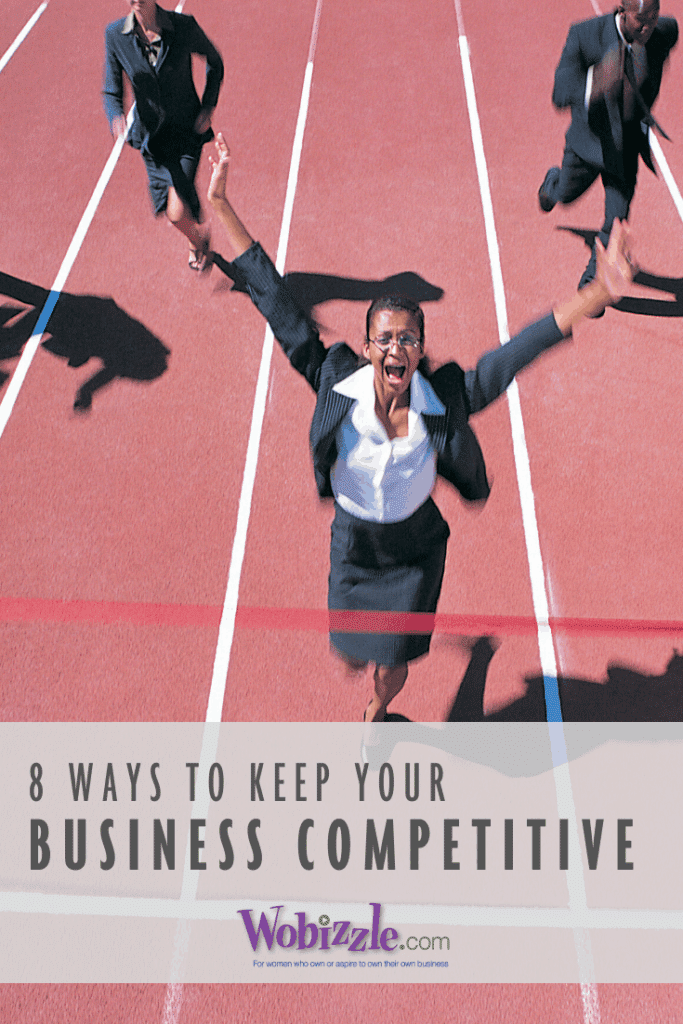 Retreat! 
Not from your competition, but from the distractions of your daily operations.  Get away from your office or storefront so you can have some uninterrupted time to think. Do some advance prep work. Your time will be much more productive if you set an agenda for what you want to accomplish in your planning session.  If you have employees, invite them or key staff members along to brainstorm.  Make them aware of the agenda in advance so they will be prepared.
Talk it up. 
Initiate an open discussion about the challenges your business is facing and how you can overcome them.  Envision and communicate where you want your business to be in the next three months, six months, or year. Set aggressive but attainable goals and line out the action steps to achieve those goals.
Find a Sounding Board.
Group brainstorming is a great way to develop new ideas and creative solutions to business challenges.  But, if you're a one-woman show, you don't have the benefit of that dynamic.  Laura recommends finding other business owners with which to share your challenges, identify solutions and float your ideas. "One of the things that continually surprises me is that most people in business truly want others in business to succeed," she says.  "Find someone who has had success and is very positive," she suggests.
Why Me?
The most successful businesses are those that are able to set their products/services apart from the competition. That point of differentiation may be price, quality or a unique niche that only they fill.  They know why their customers choose them and they use that to their advantage.  Ask yourself why me?  Why do/would customers choose you over the competition? What is different about your product or service?  Build your marketing efforts on your answers.  Revisit these questions regularly, because new competition may be trying to move in on your territory.
Consumer Survey.  
Laura says one of the things that business owners often intend to do, but for lack of time, put on the back burner, is to ask their existing clients/customers for feedback.  Don't just make your best guess. Find out from the people who use your products/services what you are doing well, and what you could be doing better.  And don't forget the most important part.  Use that information to make improvements.
Focus.
You can spend a lot of time and money trying to let everyone know about your business.  But in a competitive market, working smarter, not harder will give you a better return on your investment. "You have to devote more time to business development now than ever before," Laura says.  "A blanket approach is not going to be nearly as effective as targeting highly probable clients or customers." Laura's advice is to be continually engaged in business development activities, but to take a thoughtful approach.  Spend some time really thinking about not only who your ideal customer is and but also who it isn't, and focus your efforts accordingly.
Flexibility & Adaptation.
The final piece is flexibility and adaptation.  As good as your plan may be, unforeseen circumstances happen.  You have to be willing and able to adapt as your situation changes to keep your business competitive.  Whether your competition moves in next door or street construction puts a damper on your business' foot traffic, you must be able to alter your plan of action to position your business for success.
Laura says a positive attitude can make a difference.  "It is absolutely critical to be an optimist if you are in business today. Focusing on the negative can bring you down in ways you wouldn't even imagine, in your outlook and your ability to move forward." Laura says being positive increases your energy level and willingness to try new things and think differently.  Positive people tend to be solution-oriented, while negativity can paralyze you with fear so you don't react to anything.
When you hit bumps in the road, use disappointment and failure to your advantage.  Take the opportunity to learn from mistakes or misfortune.  "Most successes in life and business stem from failure," says Laura. "It's how you channel it.  You have to use it and learn from it.  Discover something from the failure that you can learn and channel toward future success."